741 Op-Amp IC – Datasheet, Pin Diagram, Specifications, Features & Applications
Hello friends! Welcome back to ElectroDuino. This blog is base on the  741 Op-Amp IC. Here we will discuss the Introduction to 741 Op-Amp IC, Pin Diagram/Pinout, Specifications, Features, LM741 IC Equivalent IC, and its applications. 
Introduction
The 741 Op-Amp or operational amplifier is a DC-coupled high gain differential amplifier with external negative feedback. It consists of 8 pins and It has only one op-amp inside. The main function of the 741 Op-Amp IC is to do the mathematical operations in various circuits. The LM741 Op-Amp IC can operate with a single or dual power supply voltage. 
OUTPUT Voltage = Gain * Input Voltage
LM741 Op-Amp IC Pin Diagram/Pinout
| | | |
| --- | --- | --- |
| Pin No | Pin Name | Description |
| 1,5 | OFFSET NULL | IC pins 1 & 5 are Offset null pins, these are used to eliminate the offset voltage and balance the input voltage. |
| 2 | INPUT- | This is the Inverting Input pin for Inverting signal Input. |
| 3 | INPUT+ | This is the Non-Inverting Input pin for Non-Inverting signal Input. |
| 4 | V- | Negative or Ground supply voltage |
| 6 | OUTPUT | The output pin of the op-amp IC |
| 7 | V+ | Positive Supply Voltage |
| 8 | NC | Not connected |
LM741 Op-Amp IC Equivalent IC
LM741A, LM741C, LM709C, LM201, MC1439, and LM748
Available packages
TO-99 (LM741CH)

CDIP & PDIP

TO5-8 Metal can package

SOIC-Narrow-8 package (LM741CM)
741 Op-Amp IC Specifications
Parameter

Value

Minimum Power Consumption

±10v

Normal Power Consumption

±15v

Maximum Power Consumption

±22v

Supply current

1.7 to 2.8mA

Input Impedance range of about 

2 megaohms

Output Impedance range of about 

75 ohms

Operating temperature

-50 to 125 ˚C

Soldering pin temperature

PDIP package – 260 ˚C (for 10 seconds – prescribed)  

TO-99 and CDIP – 300 ˚C (for 10 seconds – prescribed)
741 Op-Amp IC Features
It has only one op-amp inside

Provide Short circuit protection

Provide overload protection

Large common-mode rejection ratio (CMRR) and differential voltage ranges.

Low power consumption

Large input voltage range

High gain

No external frequency compensation is required

Prevent from latch-up when the common-mode range is exceeded
Applications
summing amplifier

Comparators

Integrator or Differentiators

function generator

Active Filters

voltage follower

General feedback applications

Multi-vibrators
2D Model of 741 Op-Amp  IC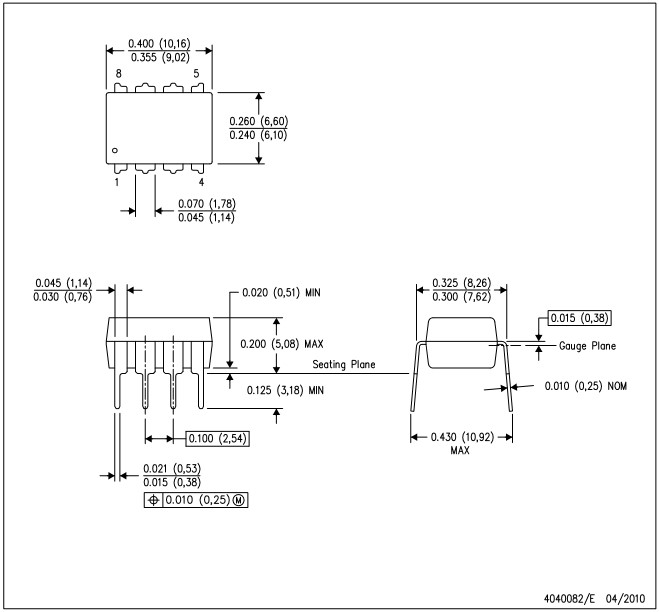 For More Details Download 741 Op-Amp IC Datasheet PDF file: